Points of sale Lagrange
Where to buy?
Product description
Plusproduct
Easy to clean, dishwasher safe, non-stick coating and plastic handles
A must-have for every raclette dinner!
The rectangular trays are used with Raclette 2, 4, 8 and 10
Raclette 6 uses triangular trays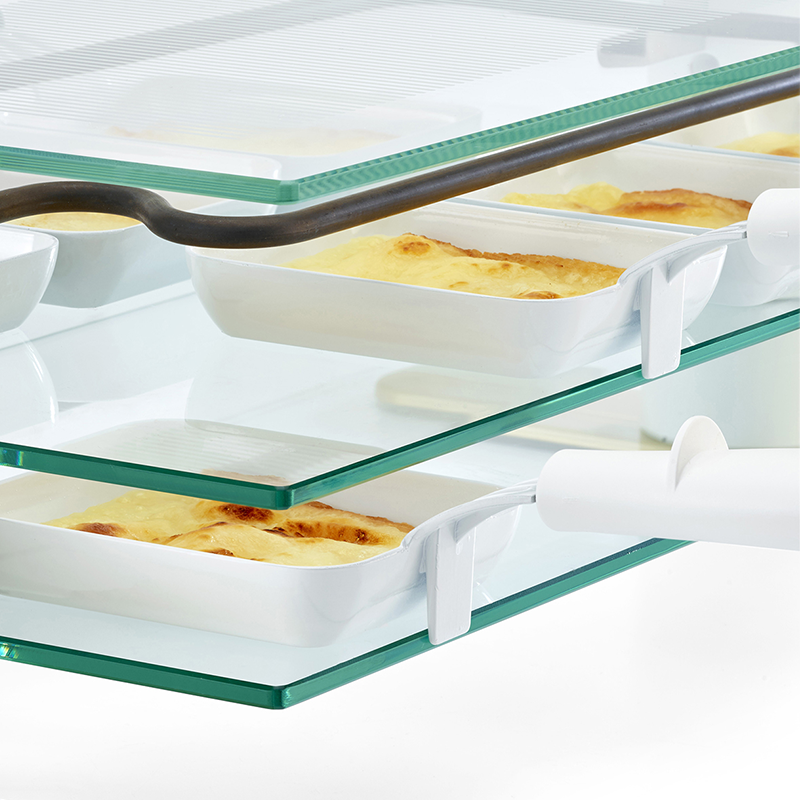 Technical characteristics
Lot of 2 rectangular skillets
Aluminum trays with non-stick coating
Plastic handles
Dishwasher safe
LAGRANGE compatible models: Raclette 2,4,8, 10 Transparence® Raclette Vitro'Grill® and Tower®.
Recommended accessoires for the product Set of 2 rectangular pans

Customer reviews
Soyez le premier à poster un commentaire !