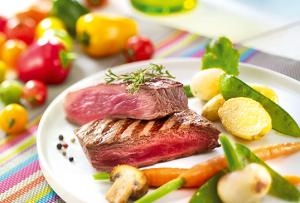 Ingredients
Prime Rib
Lamb Kebabs
Ribs
Merguez sausage
The meat is the undisputed star of the grill!
Choose from these ingredients to your gustatory delight!
Preparation
The secret to a succesful BBQ?
Conviviality, sharing, laughter around the Grill, a cool drink, until the meat cooks ...
don't forget to check the meat!
Who has not experienced this at least once?
The fact remains that the barbecue is always a tasty and warm moment. The art of French living!