Lagrange - Spécialiste du Petit Électoménager convivial depuis 1955
Plancha Pro
Free gift
Purchase a Plancha pro and get a FREE BBQ & plancha accessory kit with the code KITPLANCHA. Meat, fish, vegetables, seafood… It is time to think about the sunny summer meals!
I want it!
Premium Gaufres The high-tech waffle maker
The Premium Gaufres ® is available on our online shop! With its interchangeable plates available as accessories, making waffles, wafers, croque-monsieur and many other delicacies becomes easy!
I want it!
Grill' Pierre Hot Stone Deluxe Ideal for dinner parties
The Grill' Pierre Hot Stone Deluxe seduces you with simplicity. Within minutes its natural stone top heats to the perfect temperature for meats and veggies.
Yummy
Discover our customers' favourites
What's new at Lagrange?
Yogurt makers
Let's rediscover the joy of simple pleasures and especially homemade meals!
Plain or flavored yogurts, fresh cheeses… Let's enjoy milk desserts!
Discover our yogurt makers
Yogurt-Cheese Maker Ligne
Homemade cooking
85.00 €
Frais de port offerts dès 50€ d'achat
Ajouter au panier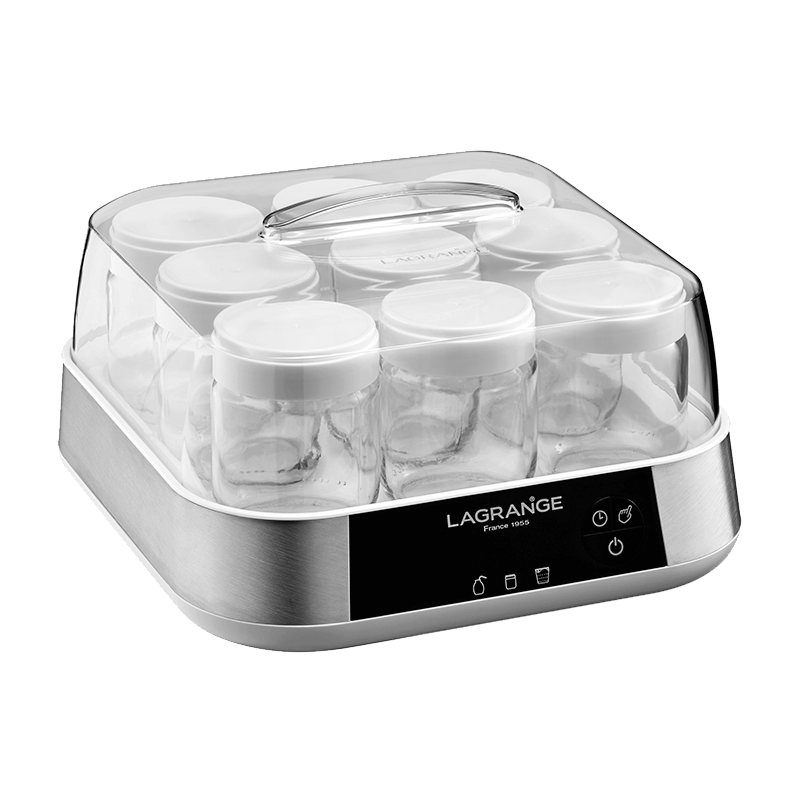 Les services Lagrange
Toujours
à votre service
Vous avez une question à propos de l' un de nos produits ?
Notre équipe est à votre disposition pour répondre à toutes vos demandes.
*0.06€/min, de 8h30 à 12h30 et de 13h30 à 17h du lundi au jeudi, et jusqu'à 15h le vendredi.
Notre offre
2+1 Warranty
Une garantie de 3 ans sur vos produits
Pour vous remercier de votre fidélité, Lagrange est heureux de vous offrir une troisième année de garantie sur simple inscription sur notre site Internet.
Découvrir la garantie 2+1
A french company devoted to innovation
Since its foundation in Lyon in 1955, our family-owned company has successfully stayed true to its traditions and know-how to grow and become a specialist in convivial cooking and homemade foods.
From inventing the first electric waffle maker with interchangeable plates to specializing in homemade foods.
Read more